Emily's knowledge of the relevant legislation and the permits required have been invaluable
We first started using Emily in March 2017. At the time she was advising us on an application to build a new lagoon, with her ideas being helpful concerning the environmental considerations. Emily helped us with the SSAFO application for the lagoon as well.

After this we used Emily to advise us on an Ammonia scrubber and all the required permitting for the Digestate drying area.

Emily's knowledge of the relevant legislation and the permits required have been invaluable, with all the work being completed to budget and in a timely fashion.

We would recommend her to any company requiring expertise in environmental compliance, particularly in our sectors, the AD and farming industry.

Andrew Channing
Channing Digester Limited
December 2019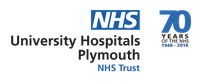 Thanks to Emily the whole process was stress free
Derriford Waste Management Services(DWMS) employed the services of Shann Pitts Consulting to help and give advice on a difficult Permit change. We needed a permit variation to consolidate the main permit and integrate two earlier variations also to expand the permit area.

Emily from Shann Pitts Consulting's help in this change was invaluable as we are a small department within the hospital and all very busy. Emily took all the information and put the variation together and consulted with the Environment Agency during the whole process, keeping us informed every step of the way asking for information when needed, even proof read the draft permit to ensure all our permit requirements were included.

The permit is being issued and thanks to Emily the whole process was stress free.
Terry Gollop
Unit Manager
Derriford Waste Management Services
January 2019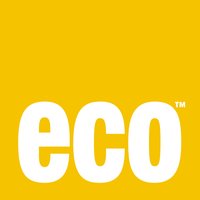 I would recommend using Emily again for our further internal audit requirements
We used Emily Pitts to conduct an internal audit of our environmental management system. I was keen to demonstrate impartiality with the internal audit in order to satisfy the ISO 14001 clause. I knew this would be checked during our first external audit to achieve the ISO 14001 certification. I chose Emily knowing she had the formal recognised IEMA qualification for auditing environmental management systems. Emily also has an excellent working knowledge of organic waste treatment sites which is essential for conducting an audit at our composting and anaerobic digestion facility. Emily conducted the audit in a very open, friendly and professional manner. I was happy with the process where the audit scope and criteria were agreed, including an introductory meeting and debrief meeting with the senior team. Emily also identified some key areas around Permit and Compliance Obligation requirements which had been overseen internally. I would recommend using Emily again for our further internal audit requirements.
Mark Troughton
Environment, Health & Safety Manager
Eco Sustainable Solutions
October 2018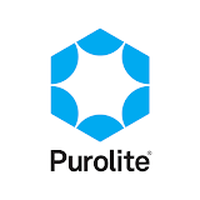 excellent support and advice
Emily worked hard to understand our process and gave excellent support and advice throughout the permitting process. She generated a very high standard of work for all aspects of our successful permit application. We would have no hesitation in recommending Shann Pitts Consulting.
Duncan Sinclair
Plant Manager
Purolite
June 2018
Emily was such an integral part of the project
We want to thank you for all the work you have done to help us get Mishergas to where is it now, because you have been such an integral part of this we would like to have Shann Pitts featured on our website.
Poppy Plant
Admin
Mishergas Ltd
September 2017
Impeccable attention to detail
Emily has been absolutely invaluable to us for our application for Environment Agency permits.

We would highly recommend her for her dedication, her high standards of work, her impeccable attention to detail and her positivity.
Vicki and Dan Templar
Directors
Mishergas Ltd
February 2017
Professional, accurate and very efficient
I appointed Emily Pitts of Shann Pitts Consulting to manage my environmental permit application for a new 750KW agricultural biogas plant that we are proposing to construct. The entire way through the process Emily was professional, accurate and very efficient.

Emily's knowledge of the entire environmental permit application process was invaluable and it is my intention going forwards to continue to use Emily as and when required.
Michael Strainge
Director
Bourne Partners
February 2017
Focused but personable approach
Emily has provided invaluable support with accreditation and compliance processes associated with our farming and anaerobic digestion plant activities.

Emily's specialist knowledge, her focused but personable approach with her attention to detail has enabled us to make timely progress, knowing we were addressing these complex tasks correctly.
Jim Hunt
Director
Plusterwine Biogas Ltd
February 2017